近三年代表性论文:
1. Oscillating Fluid Flow Activated Osteocytes Lysates-derivedbased Hydrogel for Regulating Osteoblast/Osteoclast Homeostasis to Enhance Bone Repair.
Advanced Science
, 2023,
DOI:

10.1002/advs.202204592

.
2. Huilei Dong, Mingshui Wang, Shihui Fan, Chuanliu Wu, Chunhui Zhang, Xia Wu, Bin Xue, Yi Cao,
Junjie Deng
, Dan Yuan, Junfeng Shi. Redox-regulated conformational change of disulfide-rich assembling peptides.
Angewandte Chemie
, 2022, doi.org/10.1002/anie.202212829.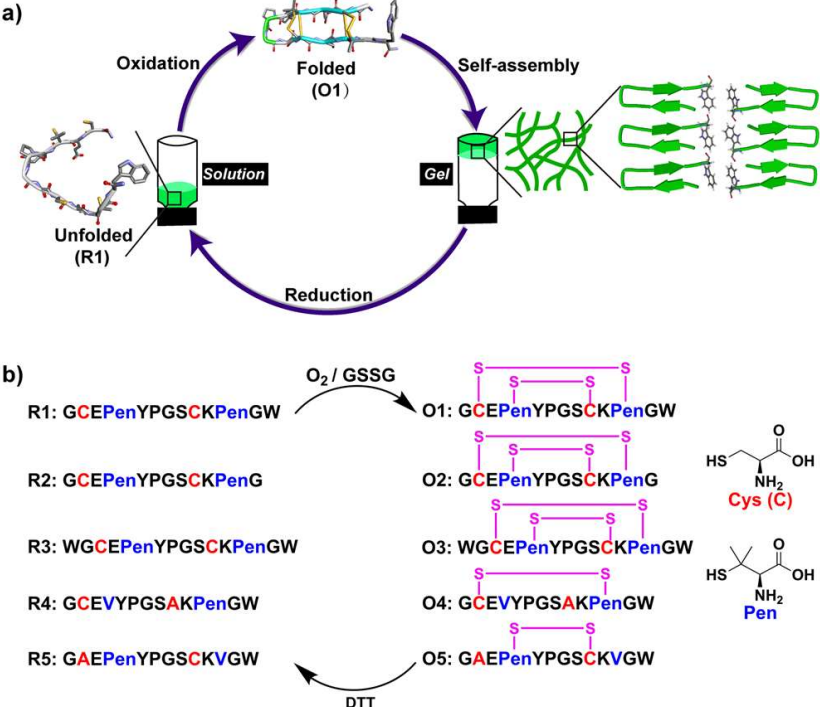 2.
Junjie Deng
, Weide Xu, Siyun Lei, Wanyu Li, Qinghua Li, Kaiqiang Li, Jianxin Lyu, Jilong Wang, Zhen Wang. Activated Natural Killer Cells-dependent Dendritic Cells Recruitment and Maturation by Responsive Nanogels for Targeting Pancreatic Cancer Immunotherapy.
Small
, 2022,DOI: 10.1002/smll.202203114.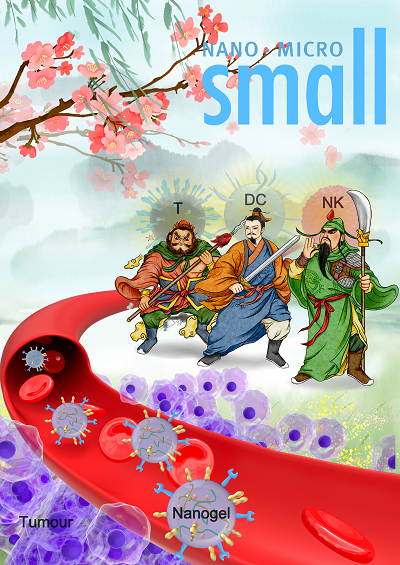 3. Yi Lu, Chenghu Wu, Yanyan Yang, Xiangzhong Chen, Feihang Ge, Jilong Wang,
Junjie Deng*
. Inhibition of Tumor Recurrence and Metastasis via Surgical Tumor-derived Personalized Hydrogel Vaccine.
Biomaterials Science
, 2022, 10, 1352.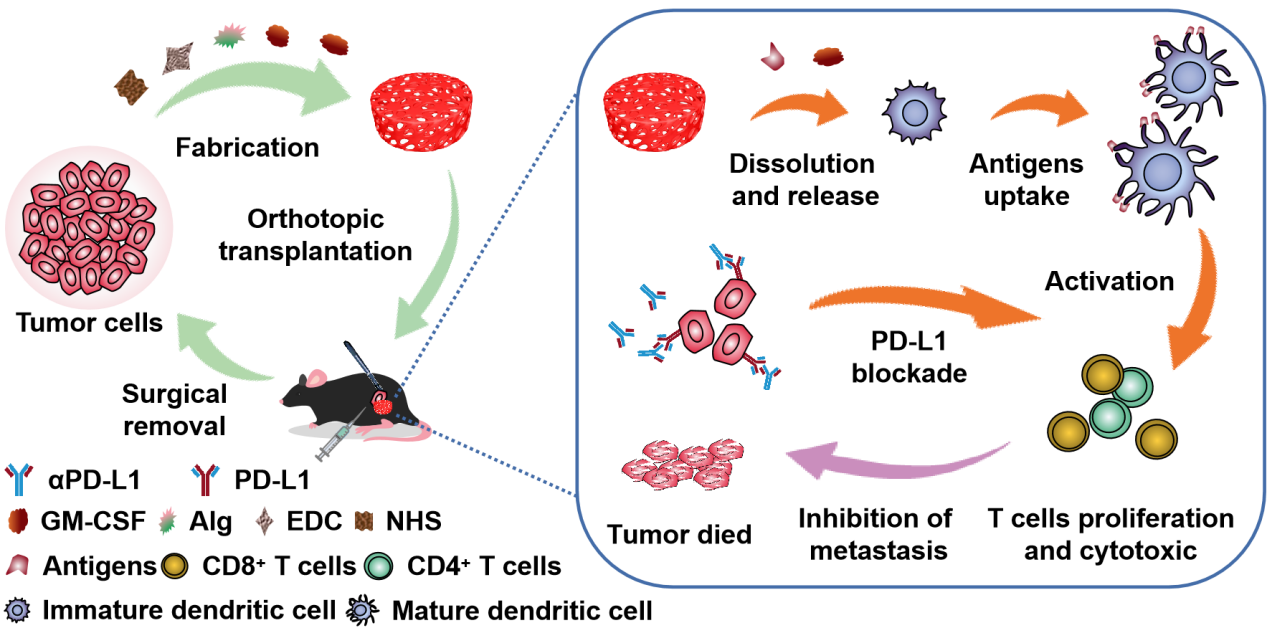 4. Xiaoyun Pan, Shanshan Yuan, Xiaojie Xun, Zhiyuan Fan, Xinghe Xue, Changhuan Zhang, Jilong Wang and
Junjie Deng*
. Long-term recruitment of endogenous M2 macrophages by platelet lysate-rich plasma macroporous hydrogel scaffold for articular cartilage defect repair.
Advanced Healthcare Material
, 2022, 2101661.
5.
Junjie Deng
, Jilong Wang, Jiaqi Shi, Hongjun Li, Mingqin Lu, Zhiyuan Fan, Zhen Gu, Hao Cheng, Tailoring the physicochemical properties of nanomaterials for immunomodulation.
Advanced Drug Delivery Reviews
, 2022, 180, 114039.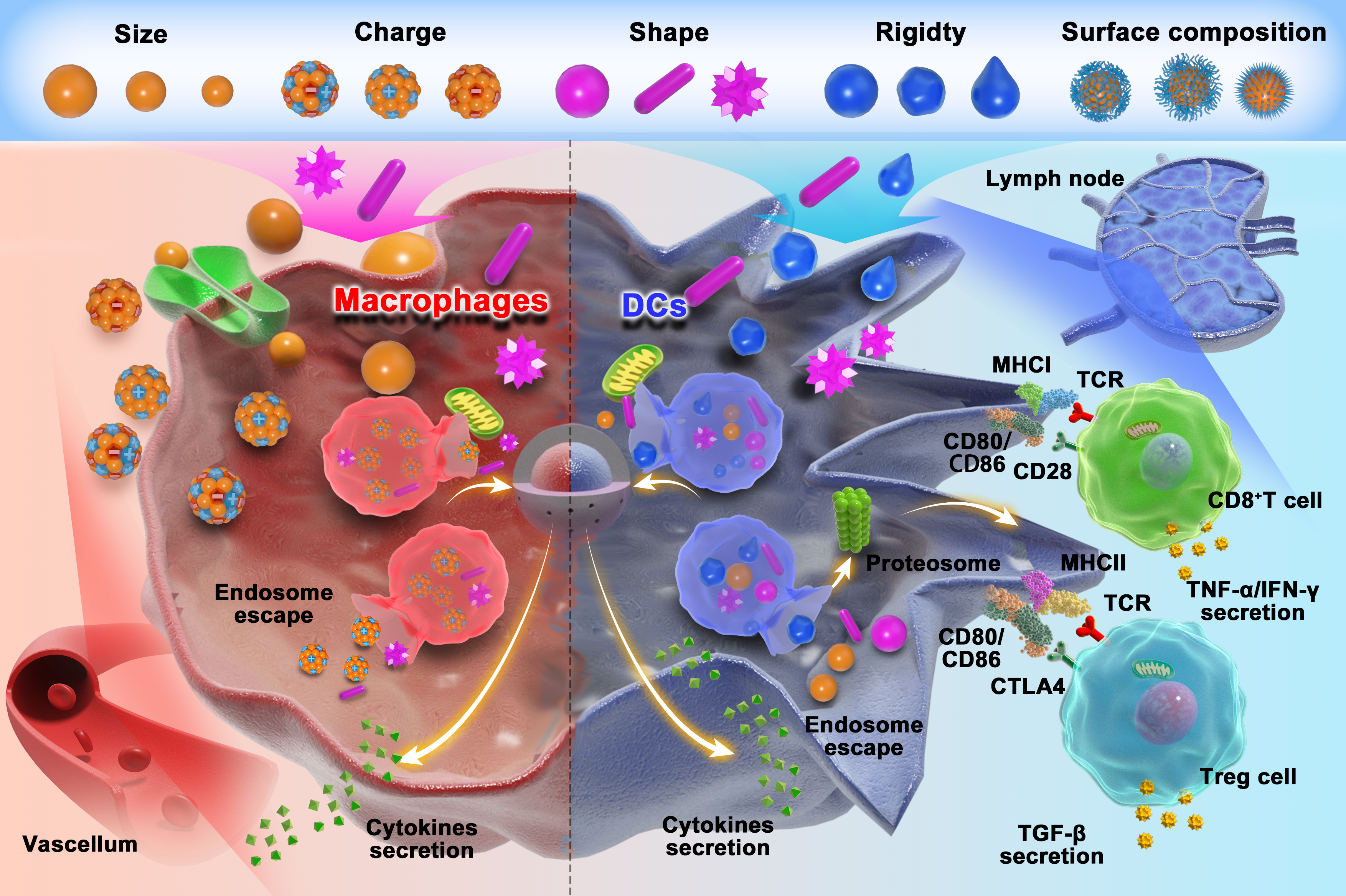 6. Liyuan Zheng, Xiaobo Zheng, Shanshan Yuan, Weide Xu, Changhuan Zhang, Xingding Zhang, Zhiyuan Fan, Jilong Wang, Zheng Wang*, Jinhai Huang*,
Junjie Deng*
, Biomimetic microcavity interface for label-free capture of pathogens in fluid bloodstream by vortical crossflow filtration.
Nanoscale
, 2021, 13, 15220. (Hot article
, Front cover article)
7. Peng Shen, Yanxin Chen, Shuai Luo, Zhiyuan Fan, Jilong Wang, Jiang Chang*,
Junjie Deng*
, Applications of biomaterials for immunosuppression in tissue repair and regeneration.
Acta Biomaterialia
, 2021, 126 31-44.
8. Weide Xu, Jilong Wang, Qinghua Li, Chenghu Wu, Lingling Wu, Kaiqiang Li, Qin Li, Qing Han, Jingjing Zhu, Yongheng Bai,
Junjie Deng*
, Jianxin Lyu*, Zhen Wang*, Cancer cell membrane-coated nanogels as redox/pH dual-responsive drug carrier for tumor-targeted therapy.
J. Mater. Chem. B
, 2021, DOI: 10.1039/D1TB00788B.
9. Zhongxing Chen, Mei Yang, Qing Wang, Jieyi Bai, Colm McAlinden, Eirini Skiadaresi, Jun Zhang, Luting Pan, Chenyang Mei, Zhenhai Zeng, Jinjin Yu, Yifan Feng, Zhengxuan Jiang, Wenjin Xu, Hang Xu, Xiuhong Ye, Huanhuan He, Qinmei Wang,*
Junjie Deng
*, Jinhai Huang*, Hydrogel eye drops as a non-invasive drug carrier for topical enhanced Adalimumab permeation and highly efficient uveitis treatment.
Carbohydrate Polymers
, 2021, 253, 117216.
10. Luoyuan Li, Zhenhai Zeng, Zhongxing Chen, Rongyao Gao, Luting Pan,
Junjie Deng
, Xiuhong Ye, Jun Zhang, Shuangjie Zhang, Chenyang Mei, Jinjin Yu, Yifan Feng, Qinmei Wang, A-Yong Yu, Mei Yang, Jinhai Huang,
ACS Nano
, 2020, 14, 15403-15416.
11. Ji Wang, Xia Wu, Peng Shen, Jun Wang, Yidan Shen, Yan Shen,
Junjie Deng
*, Applications of Inorganic Nanomaterials in Photothermal Therapy Based Combinational Cancer Treatment.(Review)
International Journal of Nanomedicine
, 2020, 15, 1903-1914.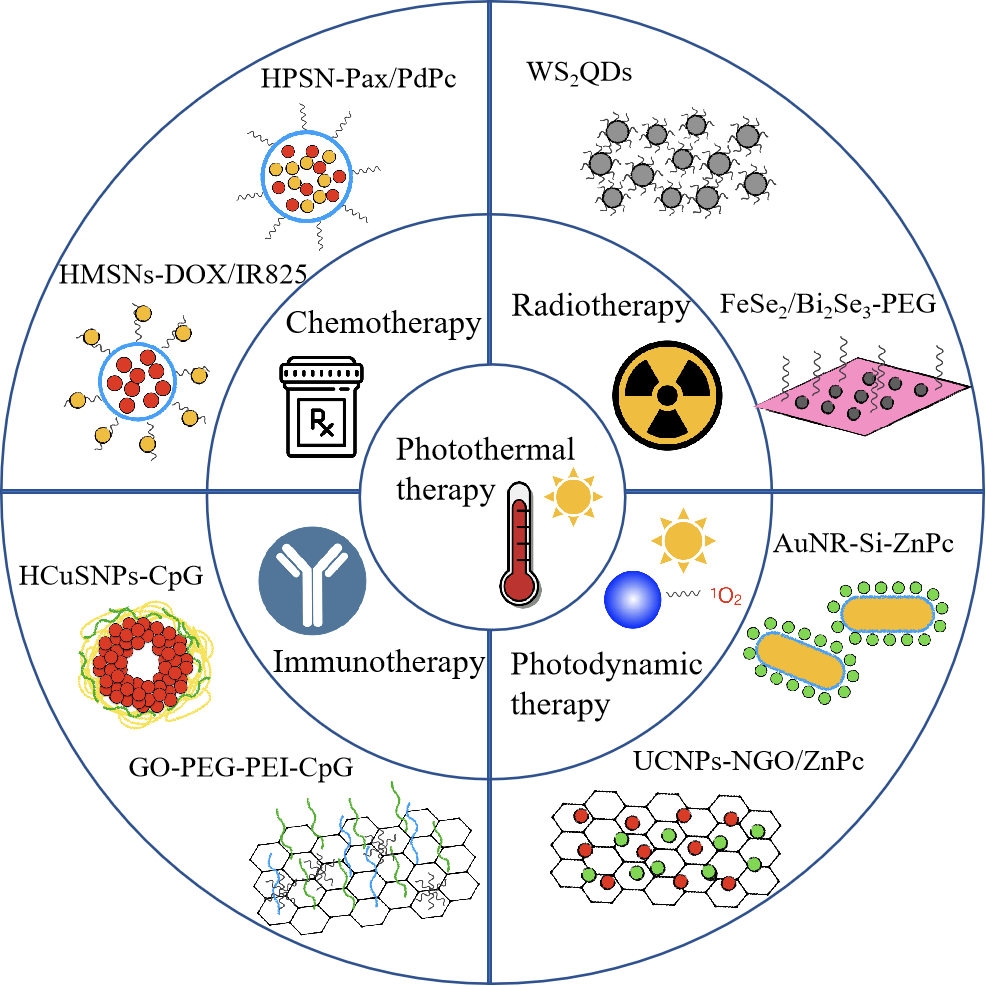 12. Zhiyuan Fan
†
,
Junjie Deng†
, Peter Y. Li, Daphney R. Chery, Yunfei Su, Pu Zhu, Taku Kambayashi, Elizabeth P. Blankenhorn, Lin Han, Hao Cheng, A new class of biological materials: Cell membrane-derived hydrogel scaffolds.
Biomaterials
, 2019, 197, 244-254. (†Co-first author)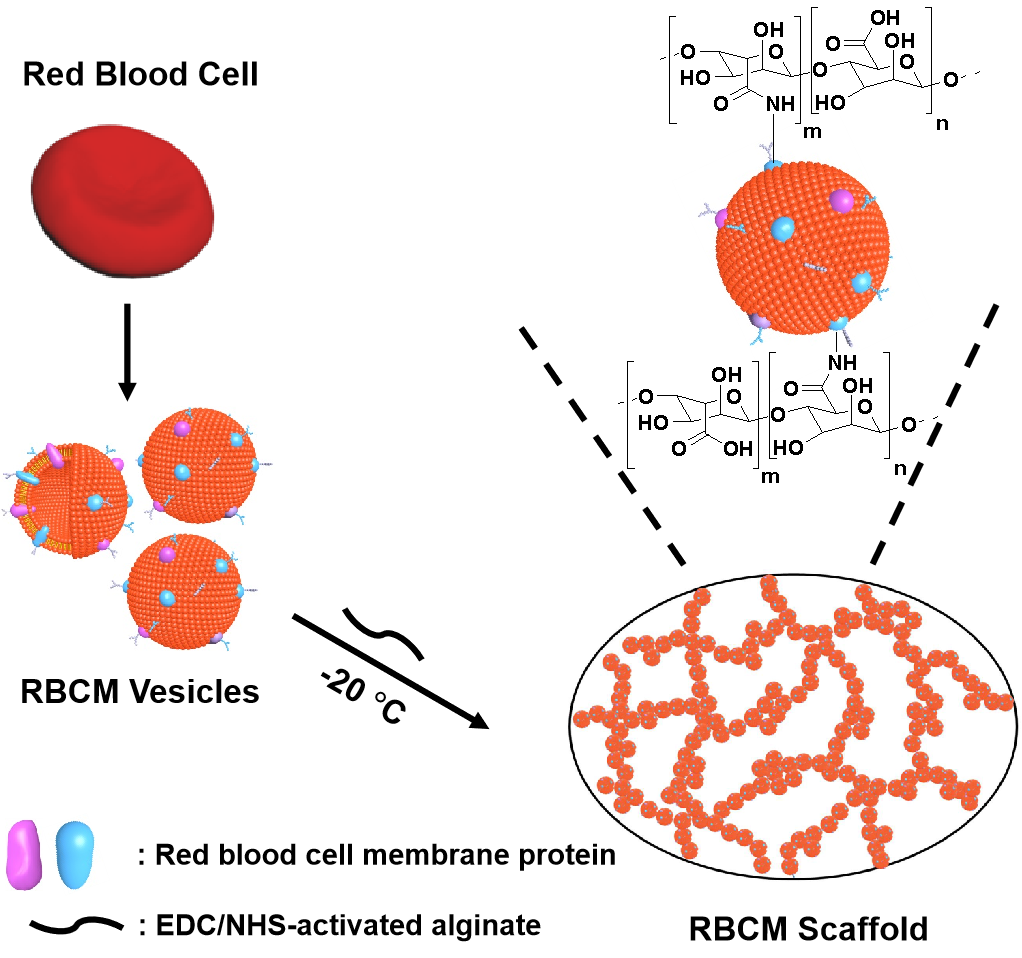 13.
Junjie Deng,*
Xiaojie Xun, Wenjun Zheng, Yunfei Sun, Liyuan Zheng, Chenfei Wang, Ming Su, Sequential delivery of bismuth nanoparticles and doxorubicin by injectable macroporous hydrogel for combined kilovoltage X-ray radio- and chemo-therapy of breast cancer.
J. Mater. Chem. B,
2018, 6, 7966-7973.

14.
Junjie Deng
, Shandong Xu, Weike Hu, Xiaojie Xun, Liyuan Zheng, Ming Su, Tumor targeted, stealthy and degradable bismuth nanoparticles for enhanced X-ray radiation therapy of breast cancer,
Biomaterials
, 2018, 154:24-33.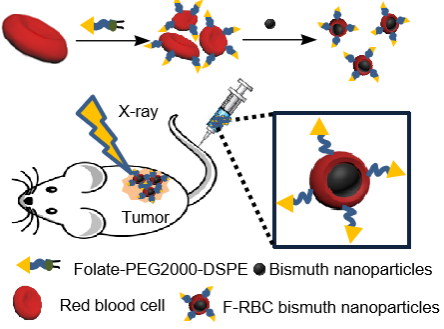 英文专著:
Junjie Deng
, Peter Y. Li, Hao Cheng. CHAPTER 10: Advances of Smart Materials for Wound Healing.
Applications of Smart Materials in Tissue Engineering
, 2017, The Royal Society of Chemistry Publication.
授权专利:
1. 一种树枝化壳聚糖衍生物及其制备方法 (授权号: ZL201010515991.9).
2. 一种两亲性壳聚糖衍生物及其制备方法和应用 (授权号: ZL201110156977.9).
3. 具有双层不同内部孔径结构的蛋白基水凝胶及其制备方法(授权号:ZL201811382935.5)
4. 具微米多孔结构的富血小板裂解液血浆基水凝胶 (授权号: ZL201810592947.4)
近三年课题组主持项目:
1. 邓俊杰,"十四五计划"科技部重点专项高端功能与智能材料专项项目,2022-2025,247万
2. 邓俊杰,国家自然科学基金面上项目,2020-2023, 58万
3. 邓俊杰,浙江省自然科学基金杰出青年基金项目,2020-2023, 80万
4. 邓俊杰,浙江省自然科学基金一般面上项目,2019-2021, 10万
5. 邓俊杰,浙江省骨科重点实验室开放基金,2019-2020, 3万
6. 邓俊杰,中国科学院大学温州研究院重大科研项目,2019-2022, 300万
7. 邓俊杰,温州市级基础性科研项目,2020-2022, 3万
8. 邓俊杰,中国科学院大学温州研究院新型冠状病毒感染肺炎防治应急科研攻关项目子课题,2020-2021, 30万
9. 邓俊杰,中山市科技发展专项资金2020-2023,500万
10. 邓俊杰,钱江人才计划紧缺急需类项目,2021-2023,5万
11. 邓俊杰,中山森柏雅新材料科技有限公司横向项目,2021-2022,20万
12. 邓俊杰,国家卫健委-浙江省医药卫生重点科技项目(合作) 2020-2022,30万
13. 邓俊杰,温医大附属第一医院联合转化中心项目,2021-2023,200万
14. 王继龙,国家自然科学基金青年项目,2022-2024,30万
15. 王继龙,温州市级基础性科研项目 2021-2022,4万
16. 王继龙,浙江省胰腺肝脏危重性疾病诊治新技术研究重点实验室开发基金 2021-2023,10万
17. 王继龙,浙江省自然科学基金公益项目,2022-2024,10万
18. 罗帅,中国博士后科学基金,2021-2022,8万
19. 董会雷,中国博士后科学基金,2022-2024,8万
20. 郑芮,国家自然科学基金青年项目,2023-2025,30万
21. 邓俊杰,浙江省胰腺肝脏危重性疾病诊治新技术研究重点实验室面上项目,2023-2025, 20万
22. 袁珊珊,浙江省胰腺肝脏危重性疾病诊治新技术研究重点实验室青年项目,2023-2025,10万