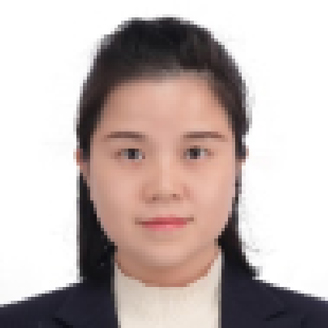 ---
王磊,博士毕业于荷兰阿姆斯特丹自由大学,阿姆斯特丹牙科学术研究中心(ACTA),口腔医学专业;硕士毕业于浙江工业大学,化学工程与材料学院,材料学专业。
wanglei20111213@ucas.ac.cn
个性化组织修复材料的开发及应用。
Lei Wang, Afeng Li, Dan Zhang, Min Zhang, Liyuan Ma, Yao Li, Wenwen Wang, Kaihui Nan, Hao Chen, Lingli Li. Injectable double-network hydrogel for corneal repair. Chemical engineering journal, accepted.
DOI: https://doi.org/10.1016/j.cej.2022.140698.
Lei Wang, Hui Fu, Wenwen Wang, Yi Liu, Xumin Li, Jijing Yang, Lingli Li, Gang Wu, Yihuai Pan. Notoginsenoside R1 functionalized gelatin hydrogels to promote reparative dentinogenesis. Acta Biomaterialia 122 (2021) 160–171.
Lei Wang, Fen Deng, Wenwen Wang, Afeng Li, Conglie Lu, Hao Chen, Gang Wu, Kaihui Nan, Lingli Li. Construction of Injectable Self-Healing Macroporous Hydrogels via a Template-Free Method for Tissue Engineering and Drug Delivery. ACS Applied Materials & Interfaces, 2018,10(43), 36721-36732.
Lingli Li, Conglie Lu, Lei Wang, Mei Chen, Jacinta White, Xiaojuan Hao, Keith McLean, Hao Chen, Timothy C. Hughes. Gelatin-Based Photocurable Hydrogels for Corneal Wound Repair. ACS Applied Materials & Interfaces, 2018,10(16), 13283-13292.
Changjing Shi#, Yu Yao#, Lei Wang#, Ping Sun, Jianying Feng, Gang Wu. Human salivary histatin-1-functionalized gelatin methacrylate hydrogels promote the regeneration of cartilage and subchondral bone in temporomandibular joints. Pharmaceuticals 2021, 14, 484.
Lei Wang, Wenwen Wang, Ping Fan*, Menglong Zhou, Jintao Yang, Feng Chen, Mingqiang Zhong. Ionic liquid modified graphene/poly (vinyl alcohol) composite with enhanced properties. J APPL POLYM S. 2017, 2017, 134(26), 45006.
Fan P, Wang L, Jia SX, Chen F, Yang JT and Zhong MQ. Encapsulated graphenes through ultrasonically initiated in situ polymerization: A route to high dielectric permittivity, low loss materials with low percolation threshold. Journal of Applied Polymer Science. 2017; 134(12), 44628.
Lei Wang, Conglie Lu, Huihua Liu, Sen Lin, Kaihui Nan, Hao Chen, Lingli Li. A double network strategy to improve epithelization of a poly(2-hydroxyethyl methacrylate) hydrogel for corneal repair application. RSC Adv. 2016. 6. 1194-1202.
Powered by 耀哥 | 访问统计:11543
© 2023. Wenzhou Institute, UCAS